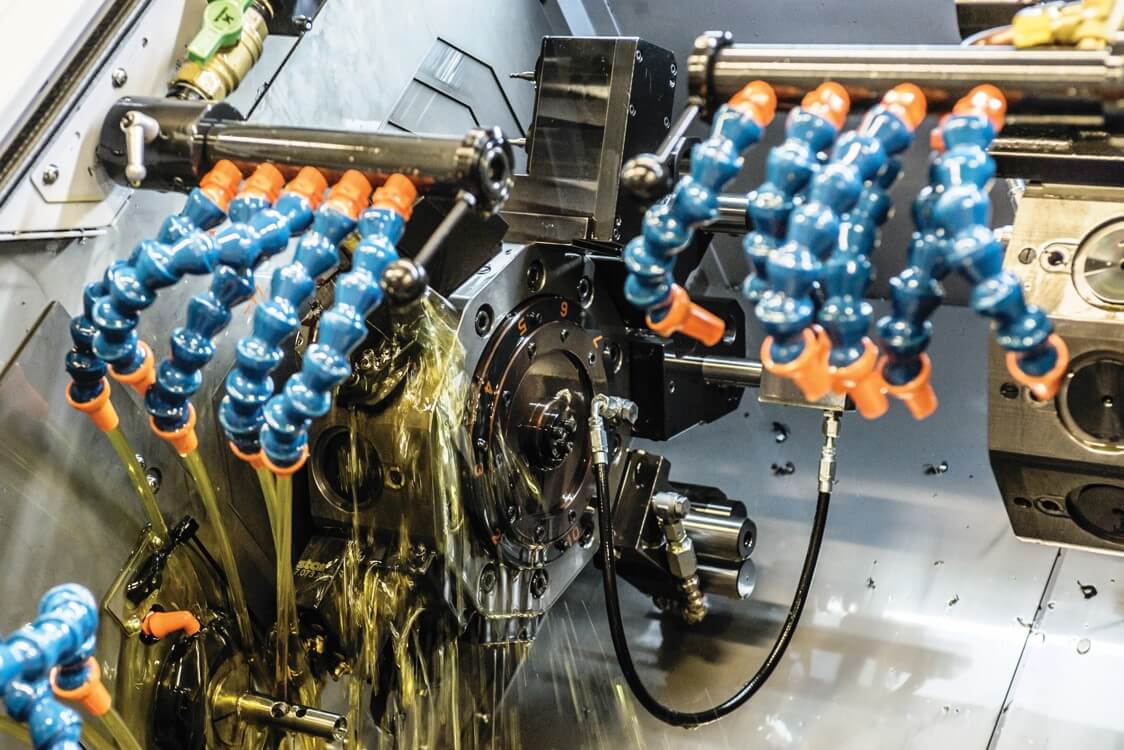 Trinon Titanium GmbH is a high quality titanium manufacturer that was founded in 1993, in Karlsruhe, Germany.
For the last 25 years, Trinon has been supplying dental, medical, automotive, and chemical industries with metal processing services concentrated on titanium, titanium alloys, and special alloys. The company has retained its core values of offering easy-to-use and innovative products to ensure flexibility, speed, and accuracy to manufacture affordable parts in an increasingly competitive market place.
A Message from the CEO:
A big focus at Trinon Titanium is the utilization of advanced technologies. We have been at the forefront of the implementation of new production methods, such as additive manufacturing processes, or high-precision manufacturing of small parts. With the flexibility of our manufacturing, the experience of our employees, and our constant investment into new technologies, we can offer our partners the highest quality components at competitive prices.
Trinon Titanium offers support in design and development of products through computer-aided design and computer-aided manufacturing offices that have rapid prototyping and reverse engineering capabilities.
Trinon Titanium GmbH began developing dental products in 1997. In 2000, The Q-Implant System was launched in Germany, as well as other European countries. The Q-Implant System was developed with a focus on patient perspective, with specific emphasis on immediate placement and low cost restoration.
Since 2000, the Q-Implant System has expanded its line of products and now includes 6 sub-systems: Q-Implant, GIP-Implant, Q3-Implant, QK-Implant, Q2-Implant, and QZA-Implant. Trinon also manufactures a wide range of restorative components, instruments, and surgical kits.
Since it's early design the Q-Implant dental system has been built around the principle of replacing missing teeth quickly and efficiently. Until today we remain committed to our philosophy originally founded in 1999:
• User-friendly design and simplified protocols
• Quick and easy placement and restoration for efficient results
• Affordable pricing for increased access to dental implants
• Committed research and development for improved delivery of care
• Practical education to ensure users confidence and high success rates
The Q-Implant surface design is built on extensive research by Trinon and has
remained unchanged since its original inception in 1999. As a result of this
consistency, newly conducted clinical trials are able to build upon a vast amount of previously validated data.
The design is centered around achieving high degrees of osseointegration and biomechanical fixation to create a surface that is biocompatible and osseoconductive and favors early host-to-implant response.
The surface treatment is created with blast media and an etching process, creating more consistent spatial distribution of texture without evidence of particle embedding in the surface.
Due to a combined approach of surface design and surgical protocol, formation
of woven bone is encouraged throughout the bone implant contact area.
At regions of the implant where the inner thread diameter is larger than the final surgical drilling dimension, intimate contact between implant surface and cortical bone is observed, due to this design feature substantial bone remodeling occurs within the first 2 days. This can be attributed to the Rapid Acceleratory Phenomenon (RAP) which encourages early bone formation through activation of cells.
Compared to other surface designs, such as RBM, a reduced healing time can
be expected. This allows for an earlier loading after 6-8 weeks.

Founded in 2009, Optimum Solutions Group LLC, is the exclusive North American distributor of Trinon Titanium GmbH products. Optimum Solutions Group is located in Lombard, IL, a suburb of Chicago.
By maintaining a close relationship with Germany, Optimum Solutions Group is able to offer the fastest and most reliable service to our customers.